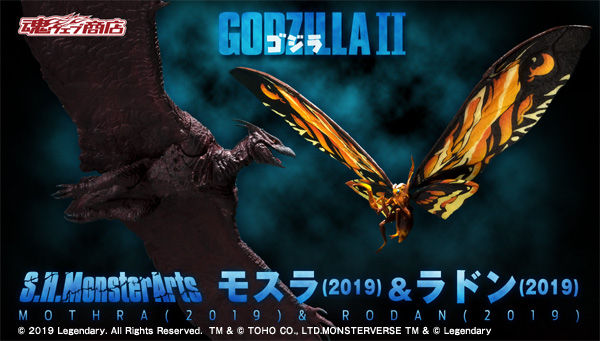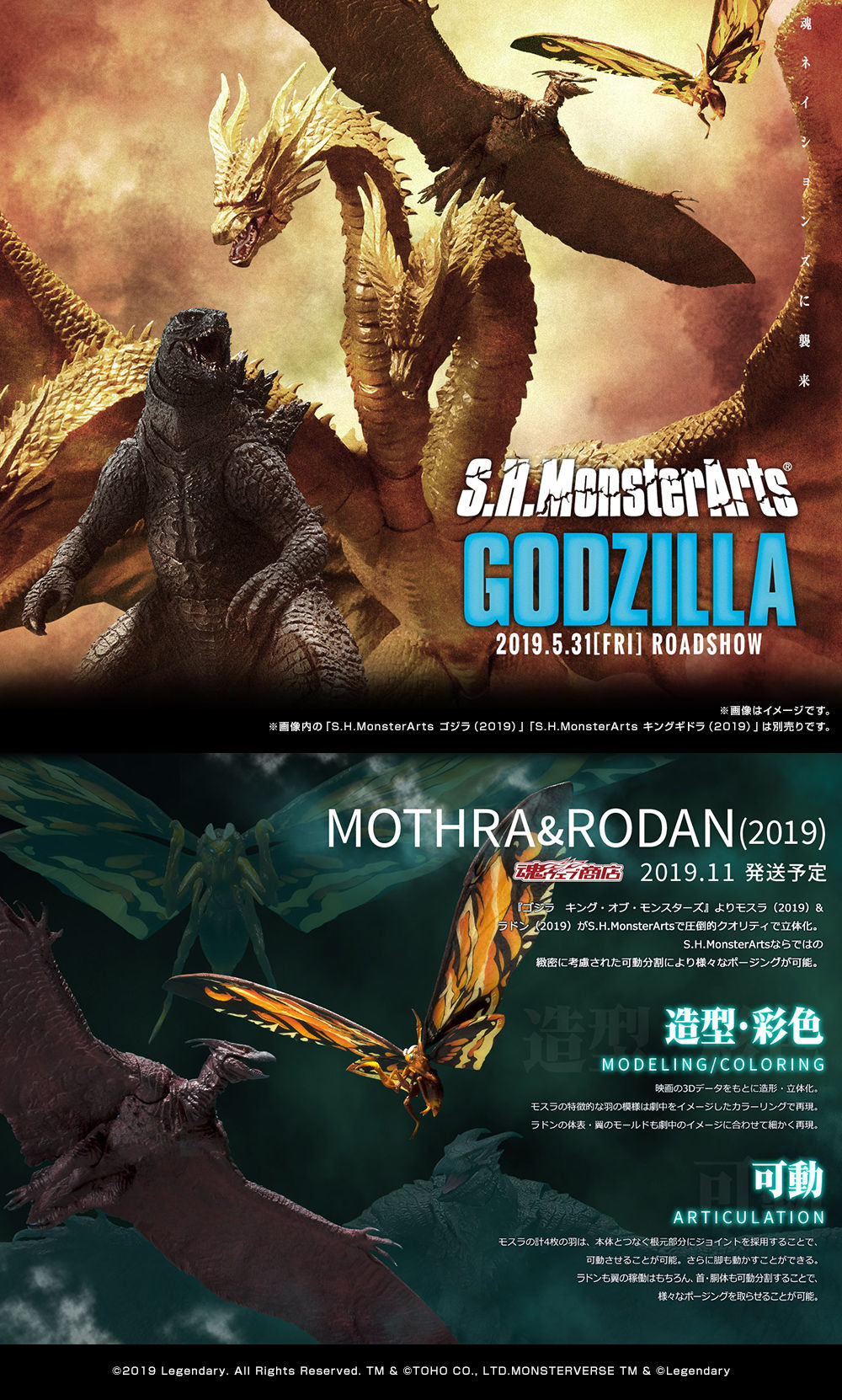 Translate Description:
Mothra (2019) and Rodan (2019) appeared in SH MonsterArts from "Godzilla King of Monsters" released on May 31st.
Based on 3D data of movies
【Mothra】
A legendary creature monitored by Monarch in the Chinese outback.
S. H. MonsterArts transforms the appearance of being a beautiful adult like a goddess through larvae and pupa.
In addition to a total of four wings, a total of six legs are ball joints and can be moved.
【Rodan】
A winged beast that sleeps on a volcano in Mexico.
The tough body and huge wings that can endure ultra-high temperature lava also create an image of S. H. MonsterArts in the movie.
The neck and wings can be moved by movable division.
Movable mechanism: Mr. Mitsuhiko Hosokawa
Invented and produced the moving mechanism of successive SH MonsterArts series.
In the other TAMASHII NATIONS items, he works on the ultra monsters of the SH Figuarts Ultraman series.
In addition to the movable mechanism, he is in charge of a series of prototype production, movable, and coloring as well as "Dongguan City Kankoh Toy Co., Ltd.", who is the general manager.
■ Set Contents
・ Mothra (2019) body
・ Complete set of pedestals for Mothra (2019)
・ Rodan (2019) body
・ Complete set of pedestal for Rodan (2019)